Inmate Information
Visitation Schedule
Males

Sunday 1 p.m. – 3 p.m. (A-M)
Sunday 7 p.m. – 9 p.m. (N-Z)
Wednesday 7 p.m. – 9 p.m.
Thursday 1 p.m. – 3 p.m.

Females

Monday 1 p.m. – 3 p.m.
Thursday 7 p.m. – 9 p.m.
Saturday 1 p.m. – 3 p.m.

Inmate Worker Extra Visit

Tuesday (Males) 9 a.m. – 11 a.m.
Wednesday (Females) 9 a.m. – 11 a.m.
View Jail Roster
Find information here on inmates currently in custody at Tri-County Regional Jail.

Inmate Phone Accounts
To open an inmate phone account, please click on the link below. This website will allow you to quickly activate an account and start accepting calls.
www.correctionalbillingservices.com
Voicemail
Did you know that you can now leave a voicemail for an offender? For information on activating the voicemail feature, click here.

Sending Money To An Inmate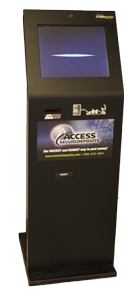 There are several ways to send money to an inmate.
•  Walk-in and use the CyberSuite kiosk in the Tri-County Regional Jail lobby.
•  WesternUnion Walk-In. Code Cities: TCRJ-OH. Agent Locator: 800.325.6000 or  www.westernunion.com/locator
•  Make an internet deposit at www.inmatedeposits.com
•  Make a toll free phone deposit at 866.345.1884